Calendar Full Width Block
15.6
Wednesday1655240400
16.6
Thursday1655326800
17.6
Friday1655413200
18.6
Saturday1655499600
19.6
Sunday1655586000
20.6
Monday1655672400
21.6
Tuesday1655758800
22.6
Wednesday1655845200
23.6
Thursday1655931600
24.6
Friday1656018000
25.6
Saturday1656104400
26.6
Sunday1656190800
27.6
Monday1656277200
28.6
Tuesday1656363600
29.6
Wednesday1656450000
30.6
Thursday1656536400
1.7
Friday1656622800
2.7
Saturday1656709200
3.7
Sunday1656795600
4.7
Monday1656882000
5.7
Tuesday1656968400
6.7
Wednesday1657054800
7.7
Thursday1657141200
8.7
Friday1657227600
9.7
Saturday1657314000
10.7
Sunday1657400400
11.7
Monday1657486800
12.7
Tuesday1657573200
13.7
Wednesday1657659600
14.7
Thursday1657746000
15.7
Friday1657832400
16.7
Saturday1657918800
17.7
Sunday1658005200
18.7
Monday1658091600
19.7
Tuesday1658178000
20.7
Wednesday1658264400
21.7
Thursday1658350800
22.7
Friday1658437200
23.7
Saturday1658523600
24.7
Sunday1658610000
25.7
Monday1658696400
26.7
Tuesday1658782800
27.7
Wednesday1658869200
28.7
Thursday1658955600
29.7
Friday1659042000
30.7
Saturday1659128400
31.7
Sunday1659214800
1.8
Monday1659301200
2.8
Tuesday1659387600
3.8
Wednesday1659474000
4.8
Thursday1659560400
5.8
Friday1659646800
6.8
Saturday1659733200
7.8
Sunday1659819600
8.8
Monday1659906000
9.8
Tuesday1659992400
10.8
Wednesday1660078800
11.8
Thursday1660165200
12.8
Friday1660251600
13.8
Saturday1660338000
14.8
Sunday1660424400
15.8
Monday1660510800
16.8
Tuesday1660597200
17.8
Wednesday1660683600
18.8
Thursday1660770000
19.8
Friday1660856400
20.8
Saturday1660942800
21.8
Sunday1661029200
22.8
Monday1661115600
23.8
Tuesday1661202000
24.8
Wednesday1661288400
25.8
Thursday1661374800
26.8
Friday1661461200
27.8
Saturday1661547600
28.8
Sunday1661634000
29.8
Monday1661720400
30.8
Tuesday1661806800
31.8
Wednesday1661893200
1.9
Thursday1661979600
2.9
Friday1662066000
3.9
Saturday1662152400
4.9
Sunday1662238800
5.9
Monday1662325200
6.9
Tuesday1662411600
7.9
Wednesday1662498000
8.9
Thursday1662584400
9.9
Friday1662670800
10.9
Saturday1662757200
11.9
Sunday1662843600
12.9
Monday1662930000
13.9
Tuesday1663016400
14.9
Wednesday1663102800
15.9
Thursday1663189200
16.9
Friday1663275600
17.9
Saturday1663362000
18.9
Sunday1663448400
19.9
Monday1663534800
20.9
Tuesday1663621200
21.9
Wednesday1663707600
22.9
Thursday1663794000
23.9
Friday1663880400
24.9
Saturday1663966800
25.9
Sunday1664053200
26.9
Monday1664139600
27.9
Tuesday1664226000
28.9
Wednesday1664312400
29.9
Thursday1664398800
30.9
Friday1664485200
1.10
Saturday1664571600
2.10
Sunday1664658000
3.10
Monday1664744400
4.10
Tuesday1664830800
5.10
Wednesday1664917200
6.10
Thursday1665003600
7.10
Friday1665090000
8.10
Saturday1665176400
9.10
Sunday1665262800
10.10
Monday1665349200
11.10
Tuesday1665435600
12.10
Wednesday1665522000
13.10
Thursday1665608400
14.10
Friday1665694800
15.10
Saturday1665781200
16.10
Sunday1665867600
17.10
Monday1665954000
18.10
Tuesday1666040400
19.10
Wednesday1666126800
20.10
Thursday1666213200
21.10
Friday1666299600
22.10
Saturday1666386000
23.10
Sunday1666472400
24.10
Monday1666558800
25.10
Tuesday1666645200
26.10
Wednesday1666731600
27.10
Thursday1666818000
28.10
Friday1666904400
29.10
Saturday1666990800
30.10
Sunday1667077200
31.10
Monday1667167200
1.11
Tuesday1667253600
2.11
Wednesday1667340000
3.11
Thursday1667426400
4.11
Friday1667512800
5.11
Saturday1667599200
6.11
Sunday1667685600
7.11
Monday1667772000
8.11
Tuesday1667858400
9.11
Wednesday1667944800
10.11
Thursday1668031200
11.11
Friday1668117600
12.11
Saturday1668204000
13.11
Sunday1668290400
14.11
Monday1668376800
15.11
Tuesday1668463200
16.11
Wednesday1668549600
17.11
Thursday1668636000
18.11
Friday1668722400
19.11
Saturday1668808800
20.11
Sunday1668895200
21.11
Monday1668981600
22.11
Tuesday1669068000
23.11
Wednesday1669154400
24.11
Thursday1669240800
25.11
Friday1669327200
26.11
Saturday1669413600
27.11
Sunday1669500000
28.11
Monday1669586400
29.11
Tuesday1669672800
30.11
Wednesday1669759200
1.12
Thursday1669845600
2.12
Friday1669932000
3.12
Saturday1670018400
4.12
Sunday1670104800
5.12
Monday1670191200
6.12
Tuesday1670277600
7.12
Wednesday1670364000
8.12
Thursday1670450400
9.12
Friday1670536800
10.12
Saturday1670623200
11.12
Sunday1670709600
12.12
Monday1670796000
13.12
Tuesday1670882400
14.12
Wednesday1670968800
15.12
Thursday1671055200
16.12
Friday1671141600
17.12
Saturday1671228000
18.12
Sunday1671314400
19.12
Monday1671400800
20.12
Tuesday1671487200
21.12
Wednesday1671573600
22.12
Thursday1671660000
23.12
Friday1671746400
24.12
Saturday1671832800
25.12
Sunday1671919200
26.12
Monday1672005600
27.12
Tuesday1672092000
28.12
Wednesday1672178400
29.12
Thursday1672264800
30.12
Friday1672351200
31.12
Saturday1672437600
1.1
Sunday1672524000
2.1
Monday1672610400
3.1
Tuesday1672696800
4.1
Wednesday1672783200
5.1
Thursday1672869600
6.1
Friday1672956000
7.1
Saturday1673042400
8.1
Sunday1673128800
9.1
Monday1673215200
10.1
Tuesday1673301600
11.1
Wednesday1673388000
12.1
Thursday1673474400
13.1
Friday1673560800
14.1
Saturday1673647200
15.1
Sunday1673733600
16.1
Monday1673820000
17.1
Tuesday1673906400
18.1
Wednesday1673992800
19.1
Thursday1674079200
20.1
Friday1674165600
21.1
Saturday1674252000
22.1
Sunday1674338400
23.1
Monday1674424800
24.1
Tuesday1674511200
25.1
Wednesday1674597600
26.1
Thursday1674684000
27.1
Friday1674770400
28.1
Saturday1674856800
29.1
Sunday1674943200
30.1
Monday1675029600
31.1
Tuesday1675116000
1.2
Wednesday1675202400
2.2
Thursday1675288800
3.2
Friday1675375200
4.2
Saturday1675461600
5.2
Sunday1675548000
6.2
Monday1675634400
7.2
Tuesday1675720800
8.2
Wednesday1675807200
9.2
Thursday1675893600
10.2
Friday1675980000
11.2
Saturday1676066400
12.2
Sunday1676152800
13.2
Monday1676239200
14.2
Tuesday1676325600
15.2
Wednesday1676412000
16.2
Thursday1676498400
17.2
Friday1676584800
18.2
Saturday1676671200
19.2
Sunday1676757600
20.2
Monday1676844000
21.2
Tuesday1676930400
22.2
Wednesday1677016800
23.2
Thursday1677103200
24.2
Friday1677189600
25.2
Saturday1677276000
26.2
Sunday1677362400
27.2
Monday1677448800
28.2
Tuesday1677535200
1.3
Wednesday1677621600
2.3
Thursday1677708000
3.3
Friday1677794400
4.3
Saturday1677880800
5.3
Sunday1677967200
6.3
Monday1678053600
7.3
Tuesday1678140000
8.3
Wednesday1678226400
9.3
Thursday1678312800
10.3
Friday1678399200
11.3
Saturday1678485600
12.3
Sunday1678572000
13.3
Monday1678658400
14.3
Tuesday1678744800
15.3
Wednesday1678831200
16.3
Thursday1678917600
17.3
Friday1679004000
18.3
Saturday1679090400
19.3
Sunday1679176800
20.3
Monday1679263200
21.3
Tuesday1679349600
22.3
Wednesday1679436000
23.3
Thursday1679522400
24.3
Friday1679608800
25.3
Saturday1679691600
26.3
Sunday1679778000
27.3
Monday1679864400
28.3
Tuesday1679950800
29.3
Wednesday1680037200
30.3
Thursday1680123600
31.3
Friday1680210000
1.4
Saturday1680296400
2.4
Sunday1680382800
3.4
Monday1680469200
4.4
Tuesday1680555600
5.4
Wednesday1680642000
6.4
Thursday1680728400
7.4
Friday1680814800
8.4
Saturday1680901200
9.4
Sunday1680987600
10.4
Monday1681074000
11.4
Tuesday1681160400
12.4
Wednesday1681246800
13.4
Thursday1681333200
14.4
Friday1681419600
15.4
Saturday1681506000
16.4
Sunday1681592400
17.4
Monday1681678800
18.4
Tuesday1681765200
19.4
Wednesday1681851600
20.4
Thursday1681938000
21.4
Friday1682024400
22.4
Saturday1682110800
23.4
Sunday1682197200
24.4
Monday1682283600
25.4
Tuesday1682370000
26.4
Wednesday1682456400
27.4
Thursday1682542800
28.4
Friday1682629200
29.4
Saturday1682715600
30.4
Sunday1682802000
1.5
Monday1682888400
2.5
Tuesday1682974800
3.5
Wednesday1683061200
4.5
Thursday1683147600
5.5
Friday1683234000
6.5
Saturday1683320400
7.5
Sunday1683406800
8.5
Monday1683493200
9.5
Tuesday1683579600
10.5
Wednesday1683666000
11.5
Thursday1683752400
12.5
Friday1683838800
13.5
Saturday1683925200
14.5
Sunday1684011600
15.5
Monday1684098000
16.5
Tuesday1684184400
17.5
Wednesday1684270800
18.5
Thursday1684357200
19.5
Friday1684443600
20.5
Saturday1684530000
21.5
Sunday1684616400
22.5
Monday1684702800
23.5
Tuesday1684789200
24.5
Wednesday1684875600
25.5
Thursday1684962000
26.5
Friday1685048400
27.5
Saturday1685134800
28.5
Sunday1685221200
29.5
Monday1685307600
30.5
Tuesday1685394000
31.5
Wednesday1685480400
1.6
Thursday1685566800
2.6
Friday1685653200
3.6
Saturday1685739600
4.6
Sunday1685826000
5.6
Monday1685912400
6.6
Tuesday1685998800
7.6
Wednesday1686085200
8.6
Thursday1686171600
9.6
Friday1686258000
10.6
Saturday1686344400
11.6
Sunday1686430800
12.6
Monday1686517200
13.6
Tuesday1686603600
14.6
Wednesday1686690000
15.6
Thursday1686776400
16.6
Friday1686862800
17.6
Saturday1686949200
18.6
Sunday1687035600
19.6
Monday1687122000
20.6
Tuesday1687208400
21.6
Wednesday1687294800
22.6
Thursday1687381200
23.6
Friday1687467600
24.6
Saturday1687554000
25.6
Sunday1687640400
26.6
Monday1687726800
27.6
Tuesday1687813200
28.6
Wednesday1687899600
29.6
Thursday1687986000
30.6
Friday1688072400
1.7
Saturday1688158800
2.7
Sunday1688245200
3.7
Monday1688331600
4.7
Tuesday1688418000
5.7
Wednesday1688504400
6.7
Thursday1688590800
7.7
Friday1688677200
8.7
Saturday1688763600
9.7
Sunday1688850000
10.7
Monday1688936400
11.7
Tuesday1689022800
12.7
Wednesday1689109200
13.7
Thursday1689195600
14.7
Friday1689282000
15.7
Saturday1689368400
16.7
Sunday1689454800
17.7
Monday1689541200
18.7
Tuesday1689627600
19.7
Wednesday1689714000
20.7
Thursday1689800400
21.7
Friday1689886800
22.7
Saturday1689973200
23.7
Sunday1690059600
24.7
Monday1690146000
25.7
Tuesday1690232400
26.7
Wednesday1690318800
27.7
Thursday1690405200
28.7
Friday1690491600
29.7
Saturday1690578000
30.7
Sunday1690664400
31.7
Monday1690750800
1.8
Tuesday1690837200
2.8
Wednesday1690923600
3.8
Thursday1691010000
4.8
Friday1691096400
5.8
Saturday1691182800
6.8
Sunday1691269200
7.8
Monday1691355600
8.8
Tuesday1691442000
9.8
Wednesday1691528400
10.8
Thursday1691614800
11.8
Friday1691701200
12.8
Saturday1691787600
13.8
Sunday1691874000
14.8
Monday1691960400
15.8
Tuesday1692046800
16.8
Wednesday1692133200
17.8
Thursday1692219600
18.8
Friday1692306000
19.8
Saturday1692392400
20.8
Sunday1692478800
21.8
Monday1692565200
22.8
Tuesday1692651600
23.8
Wednesday1692738000
24.8
Thursday1692824400
25.8
Friday1692910800
26.8
Saturday1692997200
27.8
Sunday1693083600
28.8
Monday1693170000
29.8
Tuesday1693256400
30.8
Wednesday1693342800
31.8
Thursday1693429200
1.9
Friday1693515600
2.9
Saturday1693602000
3.9
Sunday1693688400
4.9
Monday1693774800
5.9
Tuesday1693861200
6.9
Wednesday1693947600
7.9
Thursday1694034000
8.9
Friday1694120400
9.9
Saturday1694206800
10.9
Sunday1694293200
11.9
Monday1694379600
12.9
Tuesday1694466000
13.9
Wednesday1694552400
14.9
Thursday1694638800
15.9
Friday1694725200
16.9
Saturday1694811600
17.9
Sunday1694898000
18.9
Monday1694984400
19.9
Tuesday1695070800
20.9
Wednesday1695157200
21.9
Thursday1695243600
22.9
Friday1695330000
23.9
Saturday1695416400
24.9
Sunday1695502800
25.9
Monday1695589200
26.9
Tuesday1695675600
27.9
Wednesday1695762000
28.9
Thursday1695848400
29.9
Friday1695934800
30.9
Saturday1696021200
1.10
Sunday1696107600
2.10
Monday1696194000
3.10
Tuesday1696280400
4.10
Wednesday1696366800
5.10
Thursday1696453200
6.10
Friday1696539600
7.10
Saturday1696626000
8.10
Sunday1696712400
9.10
Monday1696798800
10.10
Tuesday1696885200
11.10
Wednesday1696971600
12.10
Thursday1697058000
13.10
Friday1697144400
14.10
Saturday1697230800
15.10
Sunday1697317200
16.10
Monday1697403600
17.10
Tuesday1697490000
18.10
Wednesday1697576400
19.10
Thursday1697662800
20.10
Friday1697749200
21.10
Saturday1697835600
22.10
Sunday1697922000
23.10
Monday1698008400
24.10
Tuesday1698094800
25.10
Wednesday1698181200
26.10
Thursday1698267600
27.10
Friday1698354000
28.10
Saturday1698440400
29.10
Sunday1698526800
30.10
Monday1698616800
31.10
Tuesday1698703200
1.11
Wednesday1698789600
2.11
Thursday1698876000
3.11
Friday1698962400
4.11
Saturday1699048800
5.11
Sunday1699135200
6.11
Monday1699221600
7.11
Tuesday1699308000
8.11
Wednesday1699394400
9.11
Thursday1699480800
10.11
Friday1699567200
11.11
Saturday1699653600
12.11
Sunday1699740000
13.11
Monday1699826400
14.11
Tuesday1699912800
15.11
Wednesday1699999200
16.11
Thursday1700085600
17.11
Friday1700172000
18.11
Saturday1700258400
19.11
Sunday1700344800
20.11
Monday1700431200
21.11
Tuesday1700517600
22.11
Wednesday1700604000
23.11
Thursday1700690400
24.11
Friday1700776800
25.11
Saturday1700863200
26.11
Sunday1700949600
27.11
Monday1701036000
28.11
Tuesday1701122400
29.11
Wednesday1701208800
30.11
Thursday1701295200
1.12
Friday1701381600
2.12
Saturday1701468000
3.12
Sunday1701554400
4.12
Monday1701640800
5.12
Tuesday1701727200
6.12
Wednesday1701813600
7.12
Thursday1701900000
8.12
Friday1701986400
9.12
Saturday1702072800
10.12
Sunday1702159200
11.12
Monday1702245600
12.12
Tuesday1702332000
13.12
Wednesday1702418400
14.12
Thursday1702504800
15.12
Friday1702591200
16.12
Saturday1702677600
17.12
Sunday1702764000
18.12
Monday1702850400
19.12
Tuesday1702936800
20.12
Wednesday1703023200
21.12
Thursday1703109600
22.12
Friday1703196000
23.12
Saturday1703282400
24.12
Sunday1703368800
25.12
Monday1703455200
26.12
Tuesday1703541600
27.12
Wednesday1703628000
28.12
Thursday1703714400
29.12
Friday1703800800
30.12
Saturday1703887200
31.12
Sunday1703973600
1.1
Monday1704060000
2.1
Tuesday1704146400
3.1
Wednesday1704232800
4.1
Thursday1704319200
5.1
Friday1704405600
6.1
Saturday1704492000
7.1
Sunday1704578400
8.1
Monday1704664800
9.1
Tuesday1704751200
10.1
Wednesday1704837600
11.1
Thursday1704924000
12.1
Friday1705010400
13.1
Saturday1705096800
14.1
Sunday1705183200
15.1
Monday1705269600
16.1
Tuesday1705356000
17.1
Wednesday1705442400
18.1
Thursday1705528800
19.1
Friday1705615200
20.1
Saturday1705701600
21.1
Sunday1705788000
22.1
Monday1705874400
23.1
Tuesday1705960800
24.1
Wednesday1706047200
25.1
Thursday1706133600
26.1
Friday1706220000
27.1
Saturday1706306400
28.1
Sunday1706392800
29.1
Monday1706479200
30.1
Tuesday1706565600
31.1
Wednesday1706652000
1.2
Thursday1706738400
2.2
Friday1706824800
3.2
Saturday1706911200
4.2
Sunday1706997600
5.2
Monday1707084000
6.2
Tuesday1707170400
7.2
Wednesday1707256800
8.2
Thursday1707343200
9.2
Friday1707429600
10.2
Saturday1707516000
11.2
Sunday1707602400
12.2
Monday1707688800
13.2
Tuesday1707775200
14.2
Wednesday1707861600
15.2
Thursday1707948000
16.2
Friday1708034400
17.2
Saturday1708120800
18.2
Sunday1708207200
19.2
Monday1708293600
20.2
Tuesday1708380000
21.2
Wednesday1708466400
22.2
Thursday1708552800
23.2
Friday1708639200
24.2
Saturday1708725600
25.2
Sunday1708812000
26.2
Monday1708898400
27.2
Tuesday1708984800
28.2
Wednesday1709071200
29.2
Thursday1709157600
1.3
Friday1709244000
2.3
Saturday1709330400
3.3
Sunday1709416800
4.3
Monday1709503200
5.3
Tuesday1709589600
6.3
Wednesday1709676000
7.3
Thursday1709762400
8.3
Friday1709848800
9.3
Saturday1709935200
10.3
Sunday1710021600
11.3
Monday1710108000
12.3
Tuesday1710194400
13.3
Wednesday1710280800
14.3
Thursday1710367200
15.3
Friday1710453600
16.3
Saturday1710540000
17.3
Sunday1710626400
18.3
Monday1710712800
19.3
Tuesday1710799200
20.3
Wednesday1710885600
21.3
Thursday1710972000
22.3
Friday1711058400
23.3
Saturday1711144800
24.3
Sunday1711231200
25.3
Monday1711317600
26.3
Tuesday1711404000
27.3
Wednesday1711490400
28.3
Thursday1711576800
29.3
Friday1711663200
30.3
Saturday1711746000
31.3
Sunday1711832400
1.4
Monday1711918800
2.4
Tuesday1712005200
3.4
Wednesday1712091600
4.4
Thursday1712178000
5.4
Friday1712264400
6.4
Saturday1712350800
7.4
Sunday1712437200
8.4
Monday1712523600
9.4
Tuesday1712610000
10.4
Wednesday1712696400
11.4
Thursday1712782800
12.4
Friday1712869200
13.4
Saturday1712955600
14.4
Sunday1713042000
15.4
Monday1713128400
16.4
Tuesday1713214800
17.4
Wednesday1713301200
18.4
Thursday1713387600
19.4
Friday1713474000
20.4
Saturday1713560400
21.4
Sunday1713646800
22.4
Monday1713733200
23.4
Tuesday1713819600
24.4
Wednesday1713906000
25.4
Thursday1713992400
26.4
Friday1714078800
27.4
Saturday1714165200
28.4
Sunday1714251600
29.4
Monday1714338000
30.4
Tuesday1714424400
1.5
Wednesday1714510800
2.5
Thursday1714597200
3.5
Friday1714683600
4.5
Saturday1714770000
5.5
Sunday1714856400
6.5
Monday1714942800
7.5
Tuesday1715029200
8.5
Wednesday1715115600
9.5
Thursday1715202000
10.5
Friday1715288400
11.5
Saturday1715374800
12.5
Sunday1715461200
13.5
Monday1715547600
14.5
Tuesday1715634000
15.5
Wednesday1715720400
16.5
Thursday1715806800
17.5
Friday1715893200
18.5
Saturday1715979600
19.5
Sunday1716066000
20.5
Monday1716152400
21.5
Tuesday1716238800
22.5
Wednesday1716325200
23.5
Thursday1716411600
24.5
Friday1716498000
25.5
Saturday1716584400
26.5
Sunday1716670800
27.5
Monday1716757200
28.5
Tuesday1716843600
29.5
Wednesday1716930000
30.5
Thursday1717016400
31.5
Friday1717102800
1.6
Saturday1717189200
2.6
Sunday1717275600
3.6
Monday1717362000
The Little Prince and his friends go on interstellar journeys and learn important life lessons together. (Heb.)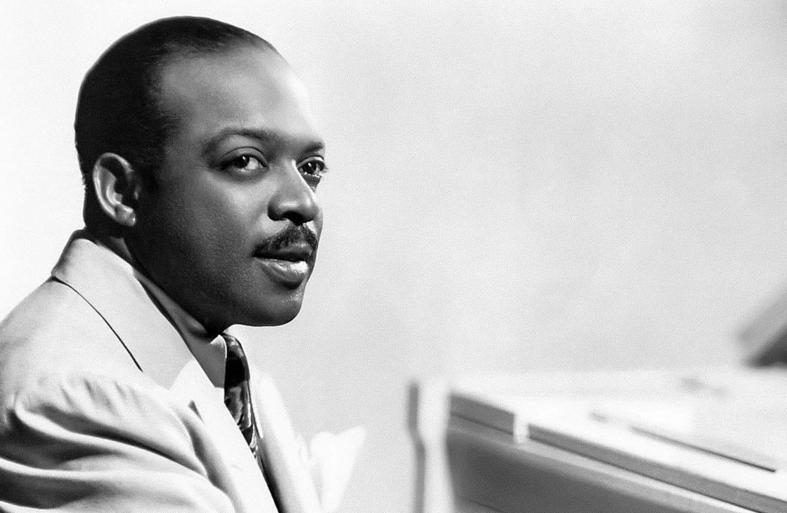 Lecture, concert, and film
Count Basie – Through His Own Eyes
Dir.: Jeremy Marre
75 minutes
Count Basie's musical achievements were remarkable: the first African-American to win a Grammy, he brought the Blues to the big band podium. We see rare performances and uncover the inner motivation and passions that drove Basie's career.
Dir.: Francis Ford Coppola
113 minutes
A surveillance expert becomes personally interested in a case and finds himself involved with a murder. As always with Coppola, something in his cinematic syntax, pace, and emotional momentum, captures the eye and ear. The result is spellbinding, stimulating, and exhilarating.
Dir.: Felix van Groeningen, Charlotte Vandermeersch
147 minutes
Cannes' Jury Prize winner is a drama of a long-lasting friendship set against the backdrop of a forgotten mountain village. The directors utilize the human and physical landscapes to examine the mysterious and quiet nature in which male friendship cultivates.
Dir.: Neta Shoshani
147 minutes
Letters and diaries which have been written during the 1948 War of Independence, breathe life into the era and people who wrote them - Jews and Arabs. In the present, people who work in commemorating or breaking that war's ethos are documented.
Dir.: Hettie Macdonald
130 minutes
An ordinary man receives word that his longtime friend is dying of cancer and writes her a letter. But when he goes to mail the letter, he just keeps walking. This is a lovely comedy about eccentric Brits that carries an emotional punch.
Dir.: Michael Roemer
118 minutes
Trying to escape her troubled relationship and part with her adoptive mother, Jo returns to her childhood town in Rhode Island, only to discover crises are awaiting around every corner. This family drama takes unexpected turns to reach surprising places.
Dir.: Tarik Saleh
126 minutes
A young man from a small fishing village wins a scholarship to the prestige Al-Azhar University in Cairo and indivertibly finds himself amid a power struggle. This is an initiation film about a hero navigating his life to where his heart lies.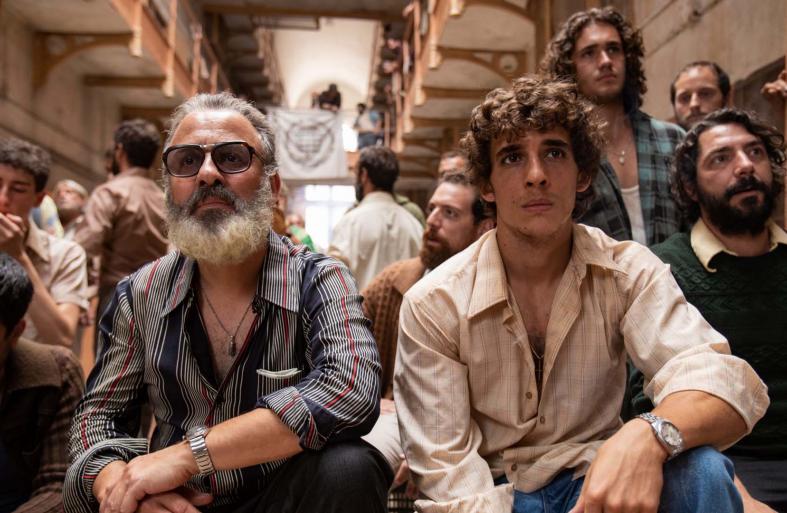 Dir.: Alberto Rodríguez
125 minutes
1976. Manuel is accused of embezzlement and sent to prison. Where he finds an unsentimental and tough autonomy. His only means of survival is to join forces with a movement working to change the system. Cinematography, editing, soundtrack are all in high gear in this thrilling work.